Enriching and Imaginative Summer Activities for Kids
With school out of session, August is the perfect time for kids to partake in activities that let them stretch their imaginations. If you're a parent or caretaker scrambling to find fun activities for kids, we have some solutions! The Related Life reached out to early development experts at Union Square Play and The Craft Studio for their recommendations on interesting, educational ways to spend the remaining summer days.
Enrichment & Socialization Classes at Union Square Play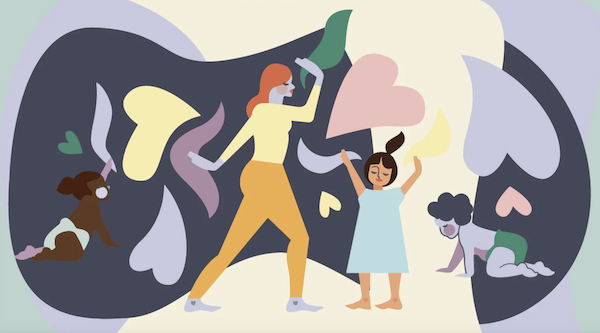 Some of the most in-demand programs for early childhood development are being held at Union Square Play, a children's play space offering interactive and educational classes. The company is on a mission to make the early years of parenting a little easier, a lot more fun, and very communal, Union Square Play co-founder Jennie Monness told The Related Life. In other words, their classes are designed for connection-making.  "Classes incorporate materials and themes that children see in the real world and that they find great enjoyment in: animals, cars, trucks, nature, to name a few," she noted. "It is never too early to give young children the opportunity to use their imagination alongside one another and start to gain social skills like turn-taking, using materials together, and collaborating,"
In addition to locations in Union Square, the Upper East Side, the Hamptons and Westport, Conn., they have popped up at Hudson Yards to offer 45-minute classes in art, music and dance for children up to five years old. One popular class to consider is Mo'Flow, a sensory play experience that helps foster creativity.
"Mo' Flow was designed with children's social and emotional development in mind," Jennie said. "The class focuses more on interaction and engagement over entertainment, with open-ended materials and thoughtfully set up spaces. The pace of the class feels more open and less structured because we know that children in their earliest years thrive off of exploration and child-led play. We incorporate light structure because we also know that children benefit from routine,"
Socialization is a large part of Mo'Flow, added Jennie, because children most optimally gain social skills when they are able to navigate a safe environment on their own and with our support.
Delightful Creative Moments with The Craft Studio
Whether you're spending a day at home in the city or at your summer house, it's always fun to break up with the day with a summer-themed crafting activities. Lindsey Peers, founder at The (iconic) Craft Studio, is always ready with fresh ideas, making use of everyday items or some of The Craft Studio's art kits. See her recommendations below!
 On-Trend Bucket Hats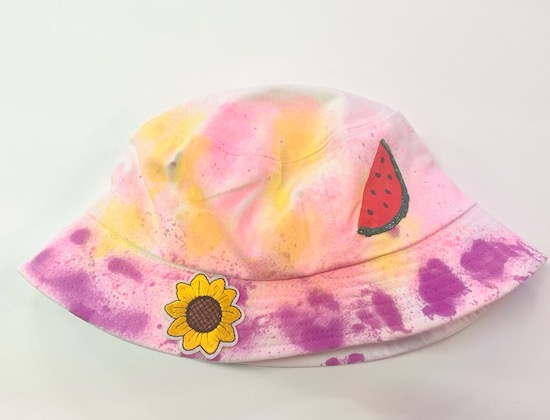 This next activity inspired by fashion trend making a reappearance for all ages: 80s/90s fashion, including bucket hats.Since bucket hats are all the rage…why not make your own? Everything is cooler when it's bespoke. Use our 80s/90s Puffy Paint Kit to personalize, and patch up a one-of-a-kind summer bucket hat. You can also use the Tie-Dye art kit for that quintessential summer design! Have fun showcasing your rad art skills to make the coolest bucket hat this side of summer!
A Next-Level Lemonade Stand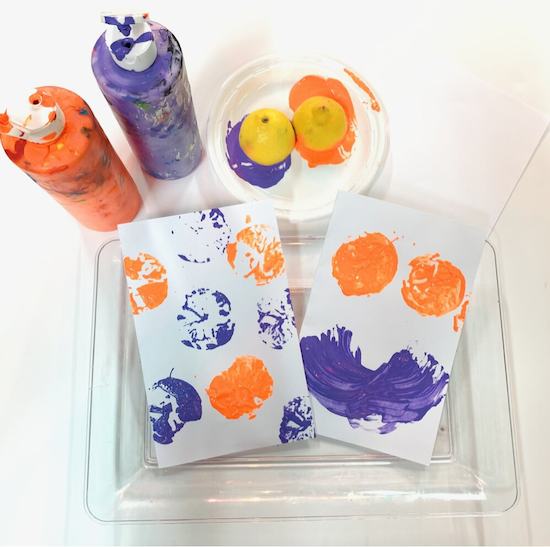 I love a lemonade stand and most especially all the lessons that comes with it.  Get crafty and creative.  Use your extra lemons and stamp them to make stationary to sell!  Bead bracelets with inspirational messages to sell.  Use polymer nameable clay (grownups only doing the baking) and sell your clay creations like beads, and keychains, and trinkets!  Pick a charity that you research and feel passionate about…donate half the money and keep the rest ❤️.
Pool Party Bowling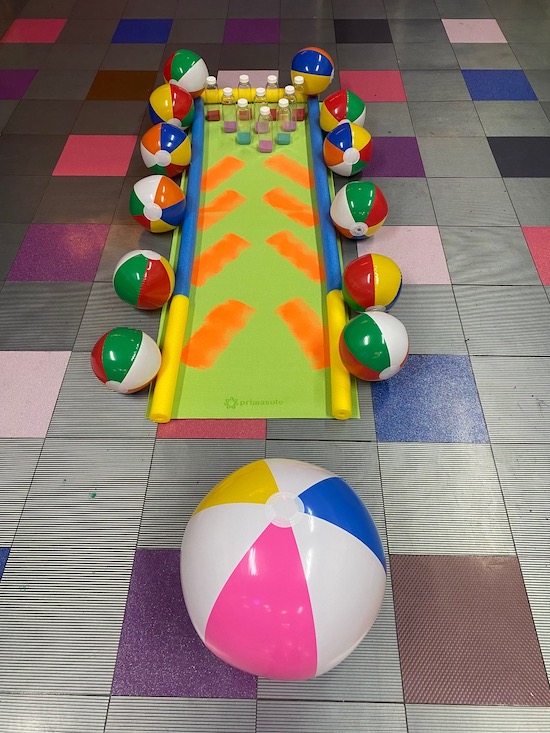 I love a game to break up any party…why not add a super cool upcycled game to the mix. Use recycled bottles (we used juice bottles) and fill about an inch with sand, or rice, or small shells…enough so it is stable but not too heavy that a light ball won't knock it down.  Roll out a yoga mat to be the lane, use pool noodles tooth-picked together to be the gutter, and fill a beach ball with a tad bit of water before inflating to be your ball!  Make way for lots of knock down laughs! 
A Sweet Family Time Capsule
Why not craft a special place to store all your treasured memories from the season? Now, you can design a one-of-a-kind time capsule that you can add to all summer long! Using our fun creative tips and tricks on decorating to start!
The Related Life is written and produced by the Related Life Editorial Team. Be sure to follow us on Facebook and Instagram for the latest events, news and announcements in your area, and tag us for a chance to be featured @therelatedlife and #therelatedlife.