The #MyRelatedStyle October Feature: A Tropical Invitation at Riverwalk Crossing
With cooler months ahead, this month's #MyRelatedStyle brings warmer climates to life. When Miami transplant Sarah J. moved into stately Riverwalk Crossing, she wanted to recreate a warm yet exotic vibe that harkens back to life in more tropical climes.
An oasis on idyllic Roosevelt Island, Riverwalk Crossing delights with far-reaching Manhattan skyline views and top-of-the-line finishes. Sarah made the most of her home's copious bright light to foster a veritable jungle of plants, all the while incorporating jewel emerald tones tastefully around her space.
Sarah's conscientious attention to infusing her home with vibrance is just one of the reasons she snagged this month's #MyRelatedStyle feature. Keep reading for an in-depth look at her styling strategy.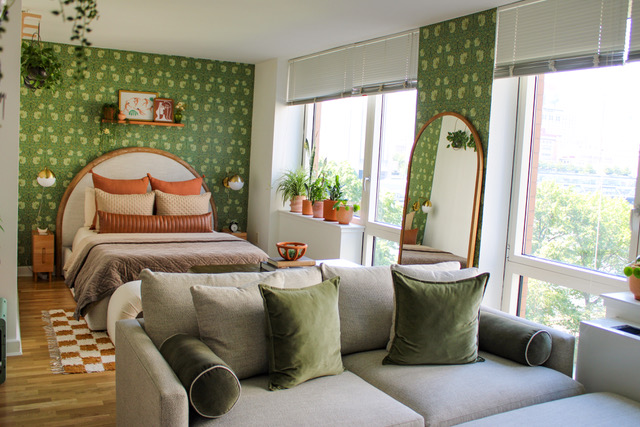 "I would say that I was inspired by the warmth and life of the outdoors, while equally motivated by NYC winter weather conditions," Sarah explained. "After moving to NYC from Miami in January 2021, I was quickly met with the harsh realities of NYC winter outside. So inside, I wanted to create a space that felt warm and inviting, a place where you could feel alive and see life around you." For that reason, she chose particular aspects including earth tones, patterned wallpapers, and heightened textural elements like bouclé, terra cotta and brass.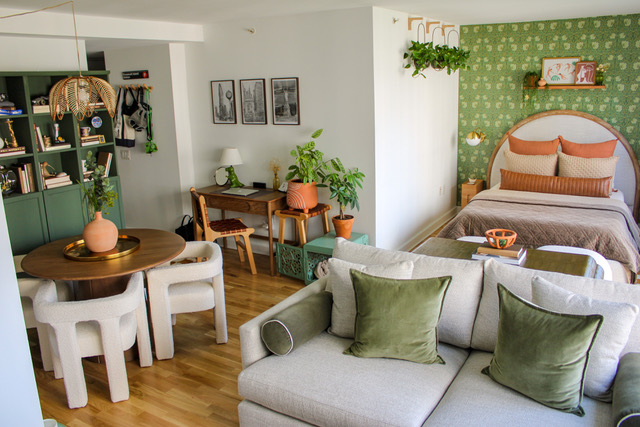 Nonetheless, Sarah explained that what brings the most life to her home is her "jungle" of houseplants.
"Choosing plants that thrive in even the dreariest winter lighting, really help keep the space feeling 'alive' and cozy year-round, in addition to giving me a really awesome talking point whenever someone visits," she noted.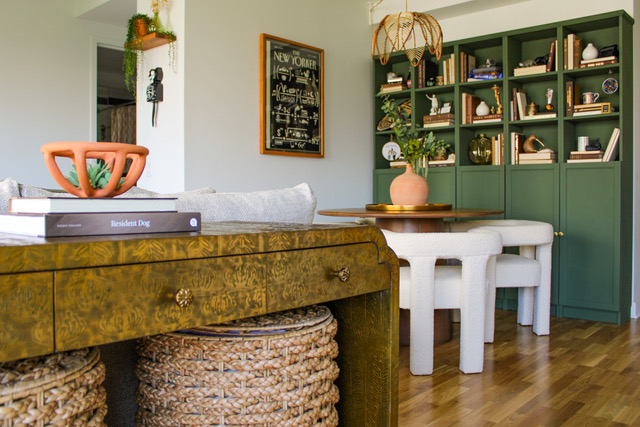 When asked about her absolute favorite piece of décor, Sarah pointed to her showstopping green bookcase.
"The bookcase was custom built for this space before we got anything else moved in. because I knew it would be the foundational piece to reign in my core design themes for the space as whole," Sarah said. In addition to the bookcase being custom, it was also an Ikea 'hack,' comprising five of the iconic Billy bookcases. And, she built it herself!
"I had seen videos on social media doing similar projects and thought 'I can do that,' and so I did, in addition to adding a few of my own personal touches (i.e. custom hardware, cabinet doors, moulding, and paint). Today this bookcase is such a focal piece of the space that provides a place to display mementos from my travels, while also serving as additional storage space," she said.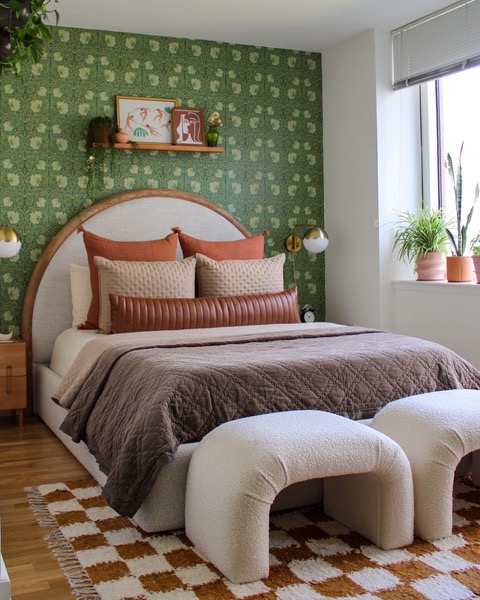 In carefully decorating her home, Sarah was driven by the mantra that fully investing in and designing your space is one of the most special gifts that you can give to yourself. "Your home should be a haven from the world, and in NYC, for most of us it is the zen area away from the hustle and bustle of the city," she said.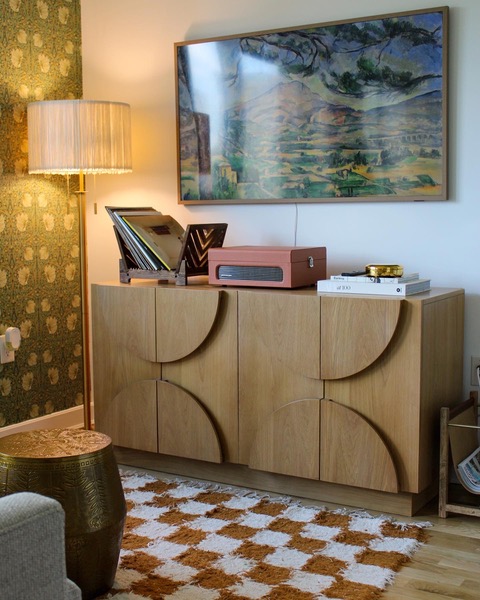 "If you have the time and resources, I would encourage anyone who is renting to make the space work for them," she added. "Often, people put off decorating apartments because it's not a 'home,' but it is a home in every sense of the word, and you should never put off happiness or comfort. The decorating process allows you to find yourself, yourself in furniture, in colors, in textures, etc.; it's a really beautiful process."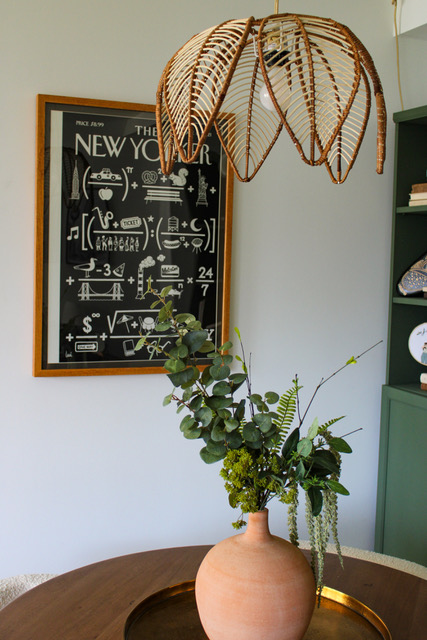 A heartfelt Thank You to Sarah for sharing her stunning home with #MyRelatedStyle, our community of inspired spaces! Check back in November for our next featured residence!
The Related Life is written and produced by the Related Life Editorial Team. Be sure to follow us on Facebook and Instagram for the latest events, news and announcements in your area, and tag us for a chance to be featured @therelatedlife and #therelatedlife.