April at Hudson Yards: Time for an Eggventure, New Pop Art Exhibits and Much More
Action abounds this April at Hudson Yards! The iconic shopping destination is pulling out all the stops for the busy Spring season, as are its retailers. Stop by throughout the month of April to get Spring holiday-ready, enjoy games and new art pop-ups, and indulge in a wellness reset.
Scope out our latest roundup of things to see and do in Hudson Yards this month! A complete list of happenings can be found here.
Your Hudson Yards Eggventure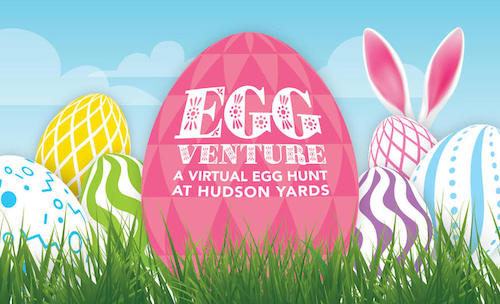 Hop on over to Hudson Yards to play a virtual egg hunt in the neighborhood! The Easter bunny has hidden ten eggs throughout Hudson Yards, use your phone to find the virtual eggs. Discover them all and unlock 15% off at Dylan's Candy Bar. Hudson Yards has teamed with augmented reality app Membit for this exclusive holiday experience. For more information, click here.
Roar! A Pop Art Ode to Mighty Women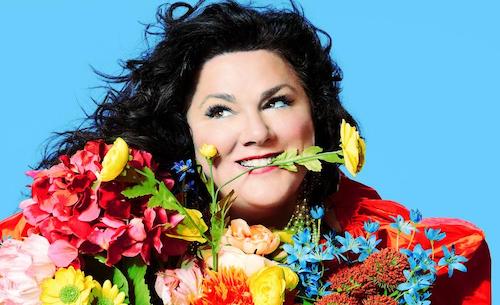 Pop Art pops up to honor the legacies of remarkable women! Artist and entrepreneur Ashley Longshore takes over Level 4 with a collection of pop art portraits featuring legendary stateswomen, artists, activists and thought leaders. The exhibit, titled Roar!: A Collection of Mighty Women, recently opened and runs through August 31. For more information, click here.
Passover Perfect Sweets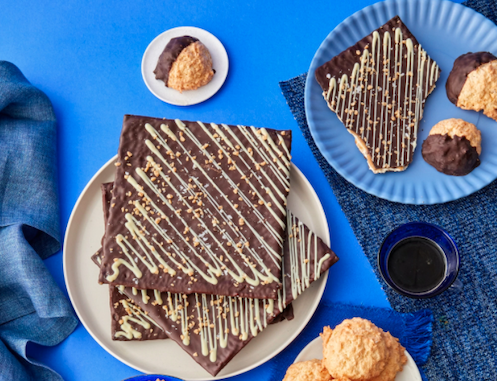 Hudson Yards is proud to be home to two iconic pâtissiers: Magnolia Bakery on Level 4 and William Greenberg Desserts on Level 3. Each is offering sweet Passover delights to cap off your Seder. Try the Matzo Crunch at Magnolia – it's topped with buttercrunch, dark and white chocolate and toffee pieces. Or opt for the iconic flourless black and white cookies and apple macaroon cake at William Greenberg.
For more information on Magnolia, click here.
For more information on William Greenberg, click here.
Thumping Good Easter Chocolates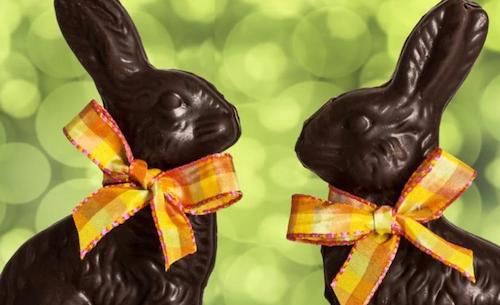 Whether you're more of a Chocolate Bunny or Chocolate Egg person (or why not both?) the chocolatiers at Hudson Yards have you covered this Spring. Li-Lac Chocolates' beautifully decorated, gourmet handmade chocolate bunnies will bring so much wow factor to your table. For luxurious Easter eggs, shop the Spring limited edition collection at Neuhaus Belgian Chocolate, featuring 5-honey infused flavors as an ode to the season. And of course, Dylan's Candy Bar never disappoints, with its whimsical, cheerful Easter candies and plenty of jelly beans.
For more information on Li-Lac, located on Level 4, click here.
For more information on Dylan's, located on Level 4, click here.
For more information on Neuhaus, located on Level 1, click here.
Replenish, Recycle, Restore at Hudson Yards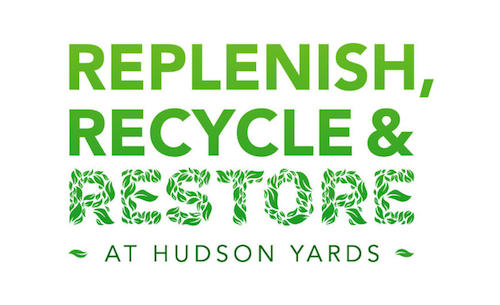 Stop by The Stage on Level 4 between April 19th – April 24th for an exploration of the pillars of health. Daily programming will feature workshops, aura readings, sound bath meditations, fitness events, clean beauty talks and more. For more information, click here.
Jibs is Now Open!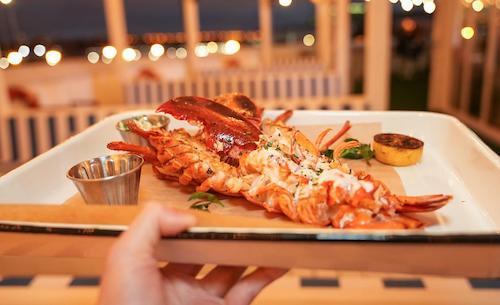 Jibs, the New England-style lobster shack popular for its fresh takes on traditional seafood, is open at Hudson Yards! Stop by its marina-themed bar and restaurant in the Public Square at Hudson Yards from Tuesday through Sunday for dinner and delicious craft cocktails. Jibs is also open for lunch on Saturday and Sunday. For more information, click here.
Calzedonia and Intimissimi are Opening Soon! 
Just a head's up: Italian luxury legwear brand Calzedonia and luxury sleepwear brand Intimissimi are opening mid-month at Hudson Yards! They will be located adjacent to each other on Level 4. (Calzedonia is the parent company of Intimissimi.)
The Related Life is written and produced by the Related Life Editorial Team. Be sure to follow us on Facebook and Instagram for the latest events, news and announcements in your area, and tag us for a chance to be featured @therelatedlife and #therelatedlife.